August 2014
There were about 60 young adults from Napal, Burma, India, South America and other countries that were interested in helping the poor in their part of the world. They were intense in their mission and asked many questions as they worked on the simple sleeping bag that could save a life. Each sleeping bag was signed with a zip code signature.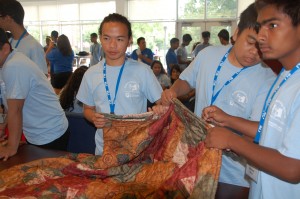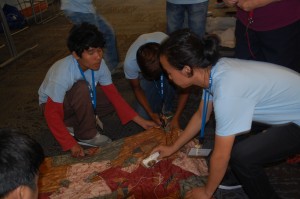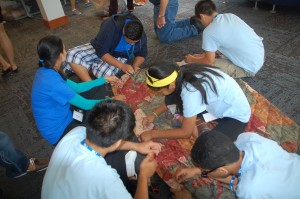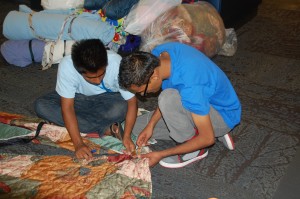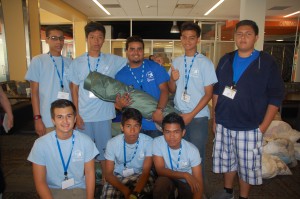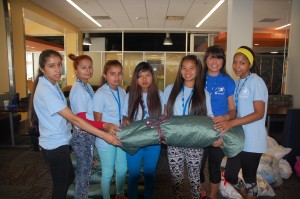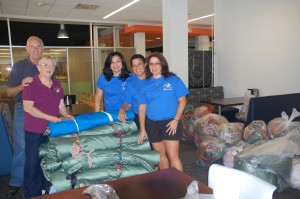 My Brothers'  Keeper Quilt Group 18824. 2014
Isn't it wonderful when kindred minds work together.
Posted by
Marge
on August 27th, 2014